Trevor Symposium 2023
has concluded
Trevor Platt Science Foundation
Inaugural Science Symposium
TPSF and partners are organising a scientific symposium preceded by a training course to carry forward Trevor's legacy in ocean research and international collaboration.
Trevor Platt Science Foundation and partners are pleased to announce their inaugural science symposium
A celebration of the scientific life of Trevor Platt
Trends, Reflections, Evolution, and Visions in Ocean Research
TPSF Lifetime Achievement Award for Capacity Building
At the Inaugural TREVOR symposium that was held at the Plymouth Marine Laboratory (UK) on 9-11 August 2023, Dr. Venetia Stuart, former Project Scientist of the International Ocean Colour Coordinating Group (IOCCG) was awarded the first Trevor Platt Science Foundation Lifetime Achievement Award for her role in capacity building in ocean colour. The award was presented to her by Prof. John Field from South Africa, who had been Venetia's PhD thesis supervisor. He noted that she had been an exemplary student and it made him feel very old to have his former students retiring from their employment. It was through John Field that Trevor Platt met Venetia Stuart, and their association with IOCCG was legendary.
During the presentation ceremony, Dr. Shubha Sathyendranath spoke for the awards committee. The award recognized Dr. Stuart's outstanding service to the ocean colour community over many decades. Her selfless and self-effacing attitude to all her actions, and the invariably pleasant manner in which she communicated with everyone came in for high praise. She is noted for her positive attitude to all challenges that come her way, and for never saying no to any request addressed to her. Furthermore, when she said yes, her follow-through was impeccable and she could be relied on to do an outstanding job. The quality of her outputs was always of the highest standard. As the Series Editor of the IOCCG Reports, she maintained a very high standard for each of the reports, working unstintingly to ensure quality of content and presentation. The award is a recognition of Dr. Stuart's dedication and commitment to capacity building, beyond the call of duty.
Accepting the award, which came as a complete surprise, Dr. Stuart expressed her profound sense of honour at being recognized. It also provided her with an opportunity to acknowledge the incredible mentorship provided by Dr. Trevor Platt since their collaborative journey began in 1997. His invaluable guidance and profound insights helped to strengthen numerous international capacity-building programs, including the IOCCG's, and also played a pivotal role in shaping her career, for which she is forever grateful.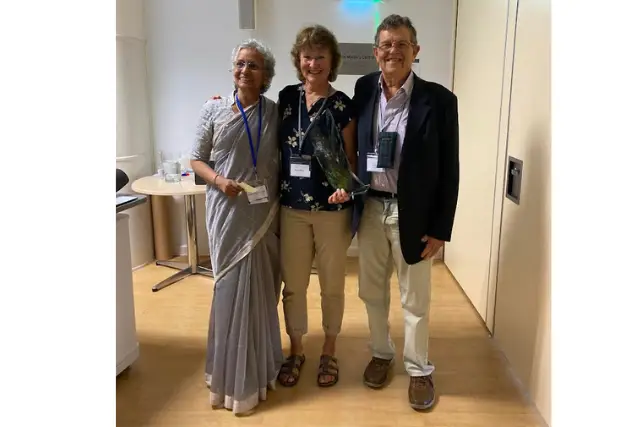 Dr. Venetia Stuart at the Awards Ceremony, with Prof. John Field and Dr. Shubha Sathyendranath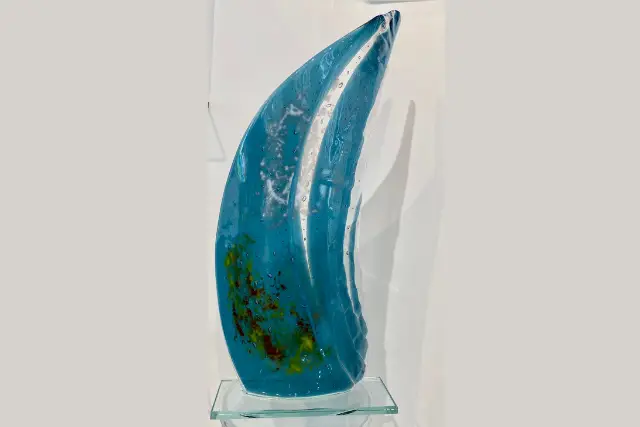 The TPSF Lifetime Achievement Award for Capacity Building was a bespoke glass art piece created by Ian Nicholls of Plymouth Glass Gallery https://plymouthglassgallery.com/inhouse/ and was inspired by the interplay of light on water and on phytoplankton blooms in the oceans.
Participant Feedback from the TREVOR Symposium on their Capacity Development and Funding Needs
On the last day of the TREVOR Symposium, a network session (Lessons learned and the way forward) led by Dr Raisha Lovindeer (IOCCG) and Dr Sophie Seeyave (POGO),  a live poll was conducted to assess the opinions of the ~120 participants on their capacity development and funding needs.
When asked about their struggles to find funding opportunities, the most frequent answers by students, researchers and senior researchers identified respectively the need for training, equipment and in situ measurements.
When consulted on their struggles to find training opportunities, most students identified lack of fellowship as the most frequent reason, whereas for researchers and senior researchers ,the most frequent answer was lack of time. On the subject of training, the audience indicated a preference for in-person trainings, either entirely in-person or in hybrid format (online component + in-person component). The training components organised in connection with the TREVOR symposium, in fact, followed the hybrid model. It was therefore gratifying to note that this format was appreciated by the trainees.
These results were welcomed by the session panellists, who were representatives of POGO, IOCCG, EUMETSAT, TPSF and the Nansen Scientific Society, which are some of the organisations who sponsored the TREVOR Symposium.  These organisations also provide capacity development opportunities.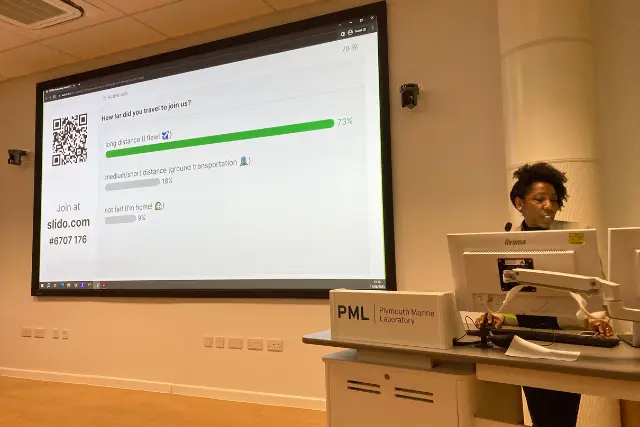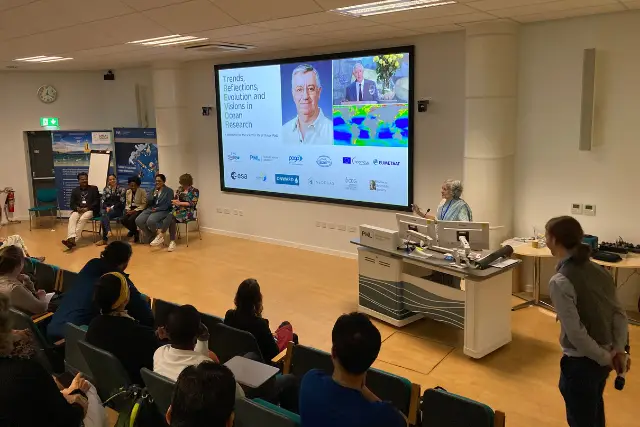 Finally, the audience provided feedback on the symposium, with 97% responding that they were satisfied or highly satisfied with the event and "networking" being selected as the most valuable aspect of the symposium. By popular demand, the organisers are considering the possibility of organising a similar event three years from now.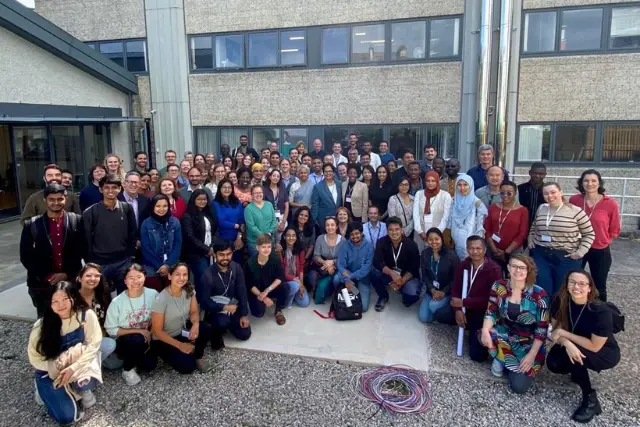 The Trevor Platt Science Foundation (TPSF) was launched in Aug 2021 to promote capacity building, research, and education in ocean sciences, with a strong emphasis on international networking, to nurture the next generation of young scientists and give them the tools they need to succeed in their chosen careers. The Foundation is also serving as a forum that brings together Trevor's colleagues and students in the spirit of collaboration.
TPSF and partners are organising a scientific symposium preceded by a training course to carry forward Trevor's legacy in ocean research and international collaboration.
The symposium will include,
Keynote and invited lectures

Oral and poster presentations


Networking sessions
Keynote and invited lectures
Keynote Speaker
Nicholas Owens – Scottish Association for Marine Science (SAMS), UK
Invited speakers
Angus Atkinson – Plymouth Marine Laboratory (PML), UK
Heather Bouman – University of Oxford, UK
Ana Dogliotti – National Scientific and Technical Research Council, Argentina
Richard Geider – University of East Anglia, UK
Žarko Kovač – University of Split, Croatia
Nandini Menon – Nansen Environmental Research Centre (NERCI), India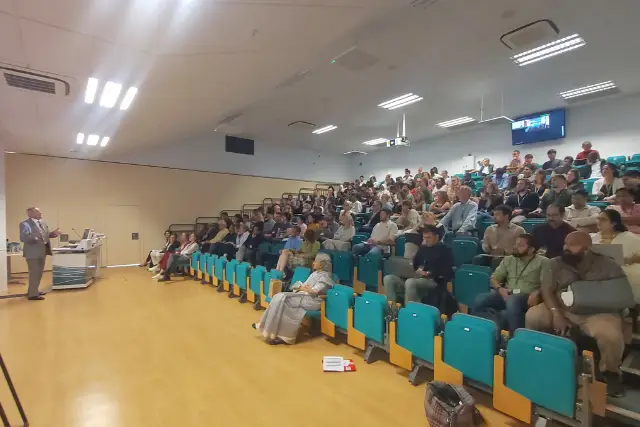 Oral and poster presentation
Abstract submission
We invite abstracts for talks or posters on the following themes to which Trevor made significant contributions:
Primary production, physiology and ecology of marine phytoplankton

Thermodynamics of aquatic ecosystems

Physical and biological interactions

Marine optics

Size structure of marine communities

Remote sensing of ocean colour

Ocean carbon cycle and climate change

Water quality and human health

Time series of ocean observations and their analyses

Ecological approaches to fisheries management

International collaboration and capacity building
Abstract submission CLOSED.
We thank all who have submitted abstracts or registered or applied for the in-person training course. The responses have far exceeded our expectations.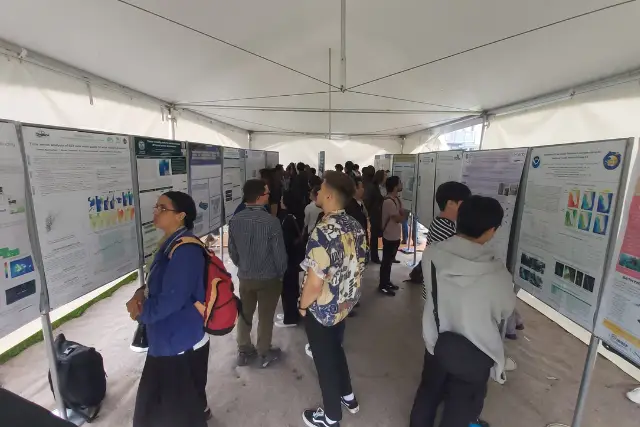 Networking Sessions
Three networking sessions are being conducted as part of the TPSF symposium to expand the professional network of the participants and build new scientific collaborations.
1. What worked well in capacity building and how to sustain it?
The session will be led by Dr. Vivian Lutz (Argentina), Dr. Margareth Kyewalyanga (Tanzania), and Dr. Sophie Carler (Sweden). The session will highlight the success stories of past and current capacity building initiatives, and discuss the difficulties encountered by participants from developing countries in capacity building initiatives, when they return home, and try to implement follow-on activities.
2. UN-SDGs related to water
The session will be led by Dr. Stefano Ferretti (Italy), Dr. Milton Kampel (Brazil) and Dr. Gemma Kulk (UK).  This session has been organised to bring together experts and institutions from diverse backgrounds, to explore the challenges and solutions related to sustainable management of water resources in the context of Sustainable Development Goals and the concept of One Health.
3. Wrap up: Lessons learned and way forward
The session will be led by Dr. Lilian Krug (Portugal) and Dr. Raisha Lovindeer (Canada). The concluding session will give an opportunity to the funding agencies to discuss take-home messages from the TPSF training and symposium, and for the participants to provide feedback and suggestions for follow-up activities.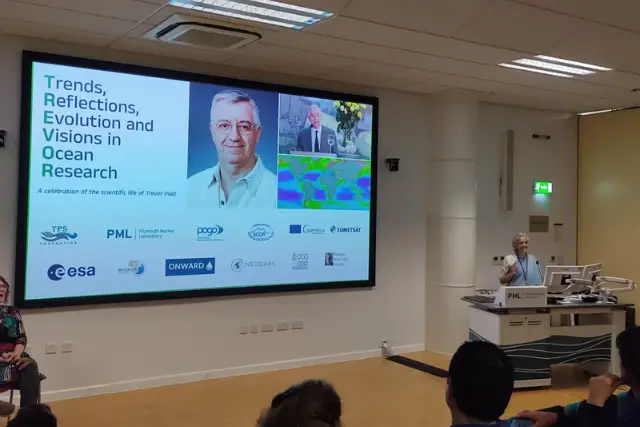 August 7 – 8, 2023
The Plymouth Marine Laboratory (PML), UK

August 9 – 11, 2023 | Till 12:00h
The Plymouth Marine Laboratory (PML), UK

August 11, 2023 | 14:00h onwards
The Plymouth Marine Laboratory (PML), UK
12 February, 2023
Extended deadline for Symposium abstract submission and training course applications
15 February, 2023
Notifications of oral/poster presentations begin
15 March, 2023
Announcement of selected candidates for in-person training & travel scholarships
Due to high number of submissions, we are facing a small delay in the announcement of results.
30 April, 2023
Deadline for Symposium early bird registration
30 June, 2023
Deadline for Symposium registration
7 -8 August, 2023
In-person training course
9 - 11 August, 2023
Trevor Platt Science Symposium
11 August, 2023
Annual General Meeting of Trevor Platt Science Foundation (14:00h onwards)
Symposium 2023
Fees and Registration
A registration fee will be charged to confirm attendance and help defray expenses.
Lunches and coffee breaks are included in the registration fee.
There will be no on-site registration.
Students are required to submit a letter of support from their supervisor to contact@trevorfoundation.org by 30 April 2023. The letter must be written in English, signed, and on institutional letterhead.
Acceptance to the training course will automatically include registration for the Symposium.

Note that registration fees are heavily discounted if you register early. Discounted rates are also offered for full-time undergraduate and graduate students (copy of student ID required).
Students / Developing country* participants
*For a list of currently eligible countries, see the OECD website
Training Course & Symposium
Spaces available at the symposium are limited.
Registration will be considered complete only when the appropriate payment has been made and admittance will be on a first-come first-served basis.
Sanjiba Kumar Baliarsingh – Indian National Centre for Ocean Information Services (INCOIS), India

Heather Bouman – University of Oxford, UK

Robert Brewin – University of Exeter (UoE), UK

Samy Djavidnia – European Maritime Safety Agency, Portugal

Hayley Evers-King – EUMETSAT, Germany

Grinson George – Central Marine Fisheries Research Institute (ICAR-CMFRI), Kochi, India

Thomas Jackson – Plymouth Marine Laboratory (PML), UK

Milton Kampel – National Institute for Space Research (INPE), Brazil

Lilian Krug – Partnership for Observation of the Global Ocean (POGO), Portugal

Gemma Kulk – Plymouth Marine Laboratory (PML), UK

Margareth Kyewalyanga – University of Dar Es Salaam, Institute of Marine Sciences, Tanzania

Raisha Lovindeer – International Ocean Colour Coordinating Group (IOCCG), Canada

Vivian Lutz – Instituto Nacional De Investigación Y Desarrollo Pesquero (INIDEP), Argentina

Frédéric Mélin – Europan Commission Joint Research Centre (JRC), Italy

Nandini Menon – Nansen Environmental Research Centre (NERC), India

Renato Quiñones – University of Concepcion (UdeC), Chile

Shovonlal Roy  – University of Reading, UK

Shubha Sathyendranath – Plymouth Marine Laboratory (PML), UK

Sophie Seeyave – Partnership for Observation of the Global Ocean (POGO), UK

Arvind Singh – Physical Research Laboratory, India

Seunghyun Son – National Oceanic and Atmospheric Administration (NOAA), USA


Venetia Stuart – International Ocean Colour Coordinating Group (IOCCG), Canada

Xuerong Sun – University of Exeter (UoE), UK

Osvaldo Ulloa – University of Concepcion (UdeC), Chile